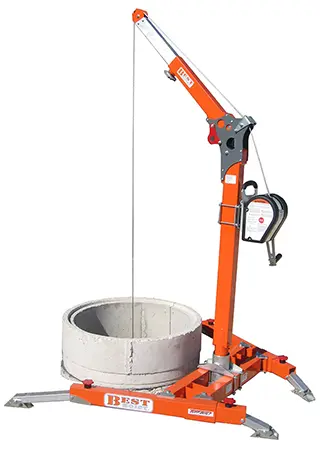 Tuff Built's Pro-Series Davits are available in a wide variety of heights and reaches, with features ranging from basic position jobs to fully rotational and adjustable davit arms for multiple applications. The Pro-Series davits feature "Tuff-Klik" pin-less adjustment, which eliminates lost or damaged locking pins.
Tuff Built Product's Pro-3 Series davits have a unique modular design that allows the davit to be lightweight, yet high in strength. Designed with an integrated, easy to set fall brake system and the ability to mount mechanical devices front and rear, the Pro-3 Series davits provide the customer with peace of mind for years to come.
One Stop Shop for Your Needs Make sure your devices are properly calibrated. Ensure your device is in good working order. Need a device on short or long term?.