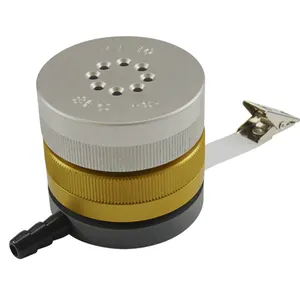 Personal Modular Impactor
The patented SKC single-stage Personal Modular Impactors are designed for the highly efficient collection of PM10, PM2.5, or PM Coarse (PM10-2.5). The 25 mm pre-oiled impaction disc mounts directly on top of the filter cassette and reduces particle bounce for high collection efficiency. A 25 mm filter may be used as an alternative impaction substrate for optional chemical analysis of particles. The PMI Coarse model includes a second filter cassette to allow collection of particles less than 10 µm but larger than 2.5 µm.
One Stop Shop for Your Needs Make sure your devices are properly calibrated. Ensure your device is in good working order. Need a device on short or long term?.