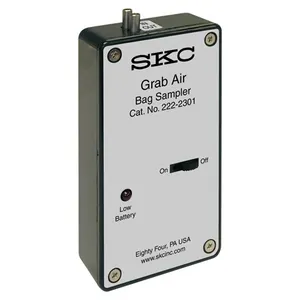 SKC Grab Air Bag Sample Pump
With a 1 L/min fixed airflow rate, the Grab Air is an economical dedicated bag sample pump for use when intrinsic safety is not required. Grab Air is powered with a 9-volt alkaline battery.
One Stop Shop for Your Needs Make sure your devices are properly calibrated. Ensure your device is in good working order. Need a device on short or long term?.