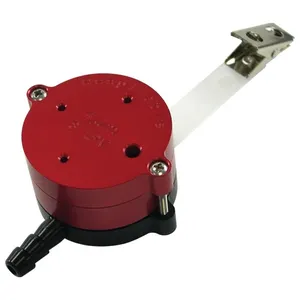 Parallel Particle Impactor – Thoracic
Thoracic Parallel Particle Impactor (PPI) Samplers are similar to traditional 37-mm filter cassettes in that they collect dust on standard 37-mm filters. That's where the similarity ends! The impaction-based PPI Samplers are designed to provide a precise match to the ISO 7708/CEN criteria in a unique way.
The patented* SKC Parallel Particle Impactor (PPI) Sampler operates with four small impactors in the inlet section of the device. Each impactor features a unique 50% cut-point to target a specific one-quarter segment of the ISO 7708 curve resulting in a precise fit along the entire curve. A sample pump pulls air through the inlet nozzle of each impactor in the inlet plate. Particles larger than each impactor's 50% cut-point are scrubbed and retained on the porous oiled impaction substrate, while smaller particles continue to the standard 37-mm collection filter for analysis.
One Stop Shop for Your Needs Make sure your devices are properly calibrated. Ensure your device is in good working order. Need a device on short or long term?.