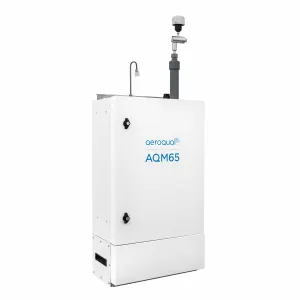 AQM 65 Ambient Air Monitoring Station
The AQM 65 you can continuously measure common air pollutants including ozone (O3), nitrogen dioxide (NO2), nitrogen oxides (NOx), carbon monoxide (CO), sulphur dioxide (SO2), volatile organic compounds (VOC), hydrogen sulphide (H2S), carbon dioxide (CO2), particulate matter (TSP, PM10, PM2.5, PM1), noise and meteorological parameters such as rainfall, temperature, humidity, pressure, wind speed and direction.
One Stop Shop for Your Needs Make sure your devices are properly calibrated. Ensure your device is in good working order. Need a device on short or long term?.