Transforming the single-gas detection with connectivity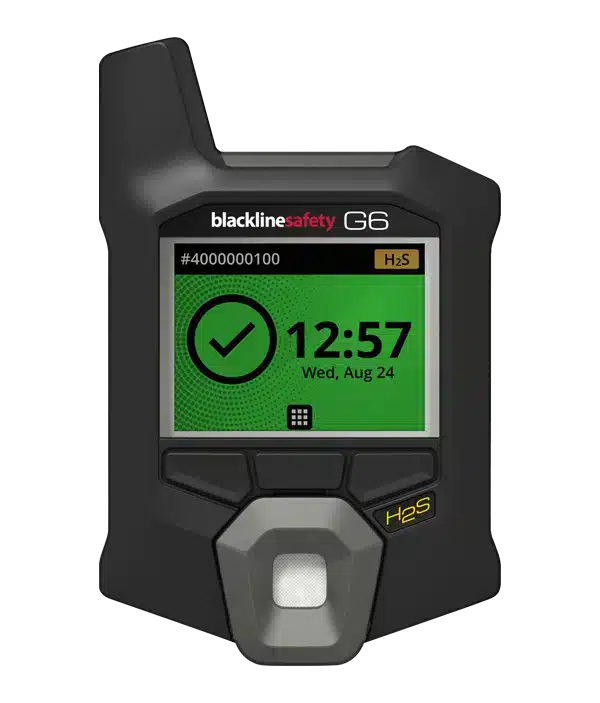 Blackline Safety G6 Gas Detector
The new industry standard in single-gas detection is G6 from Blackline Safety, which enables you to react to safety issues with speed and assurance. G6's exceptional performance and essential data provide you a major advantage in the battle to eliminate mishaps at your company. G6 is a cutting-edge, essential solution for enhancing operational effectiveness and safety in the current industrial sector.
What makes G6 the new standard in single-gas detection. Traditional throwaway, beep-and-flash gas detectors just don't measure up to the due diligence test anymore. G6 wearables add value by delivering data so you can increase both safety and operational performance.
75% of North American environment, health and safety (EHS) managers see significant value in gas detectors with expanded features. They're also looking for a simpler, more integrated solution to use the data generated from gas detection systems to make better-informed decisions.
Gain peace of mind that G6 detectors support more precise short-term exposure limit (STEL) monitoring that you can rely on.

Direct-to-cloud connectivity
See and assess what's happening on the ground for faster response

Integrated GPS location technology
Track your workers natively and securely with built-in support.

Support more precise short-term exposure limit (STEL) monitoring that you can rely on

Up to one year of battery life for less recharging
.

Get device alerts in Blackline Live for rapid response and check-ins

Easily manage compliance through single-source data accessed from anywhere, anytime on any web-enabled device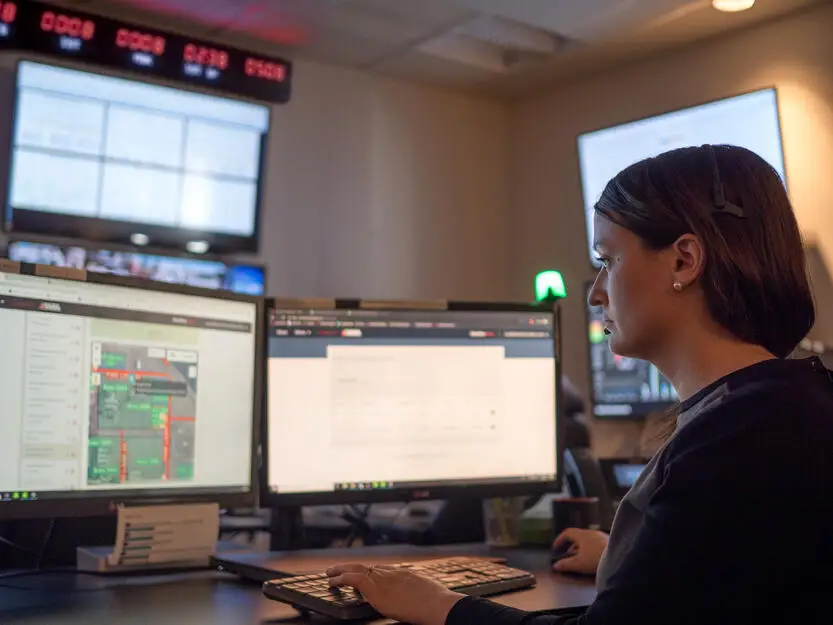 Knowing exactly where your workers are the moment an alarm is triggered or an incident occurs is key to quick and informed action, so you can better protect your workforce.
Rapidly locate workers via GPS and cloud connectivity
See and assess what's happening on the ground for faster response
Get device alerts in Blackline Live
Designed to be long-lasting, durable, and future proof with no need to redeploy your device fleet every two years, G6 frees up your workers and IT team.
Rechargeable battery with up to one year battery life
Four-year lifespan—more than twice that of disposable, single-gas devices—reduces environmental impact
Automatic over-the-air updates ensures devices always have the latest features and capabilities
Blackline Safety Operations Center
Our in-house Safety Operations Center (SOC) has received TMA Five Diamond Certification and consistently provides response times of less than 60 seconds in North America and other areas of the world. Similarly, our network of Alarm Receiving Centre (ARC) partners in the United Kingdom and Europe provide top safety monitoring services.
Connected Safety Technology pushes beyond conventional gas detection
If a gas leak, health event or injury occurred right now, how fast could you respond? With our new G6 connected safety device, you'll be able to respond in seconds. G6 is the only solution in the world to deliver work-anywhere wireless, two-way voice communication, text messaging, evacuation management and complete customization for every business. Just like the general on a battlefield, safety teams need real-time data to make quick decisions that affect employee safety. G6 delivers critical insights—from potential injuries to health events and even persistent gas leaks. When trouble strikes, instantly mass-notify your teams of a hazard in the area.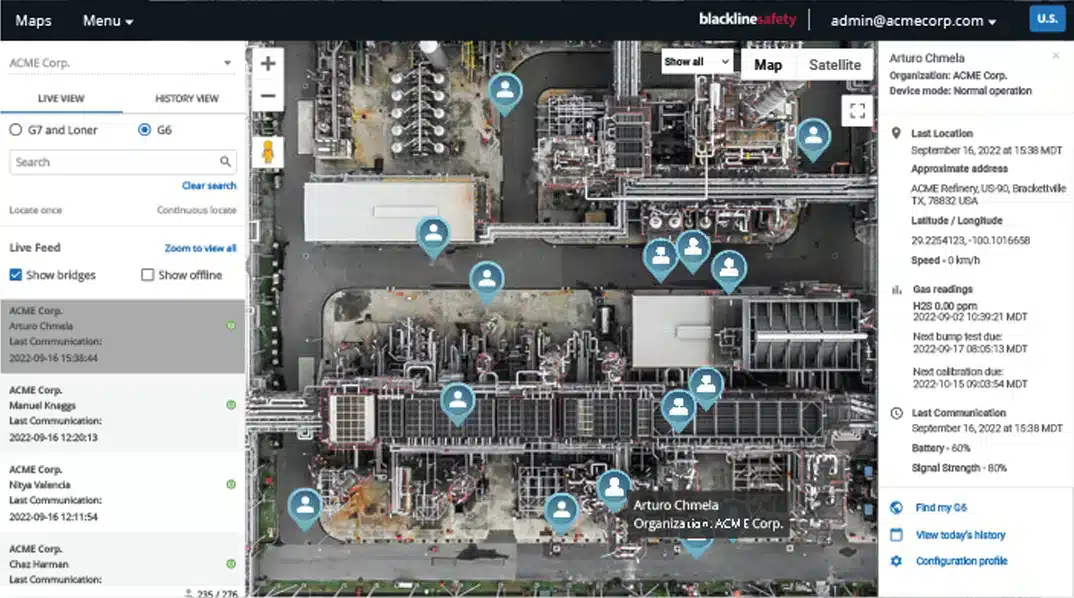 Clandestine Labs
Confined Space Entry
Emergency Response
Environmental Cleanups/ Remediation
Exploration
Fracking
Hazmat Response
Plant Shutdown & Turn-Around
Residential Calls
Urban Search & Rescue
Venue Protection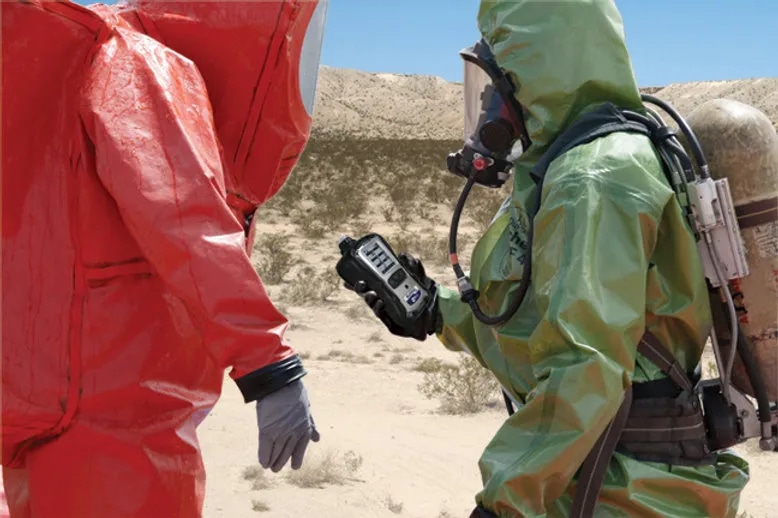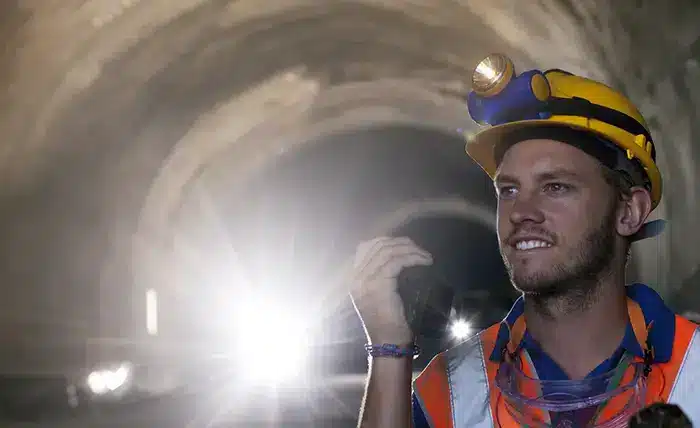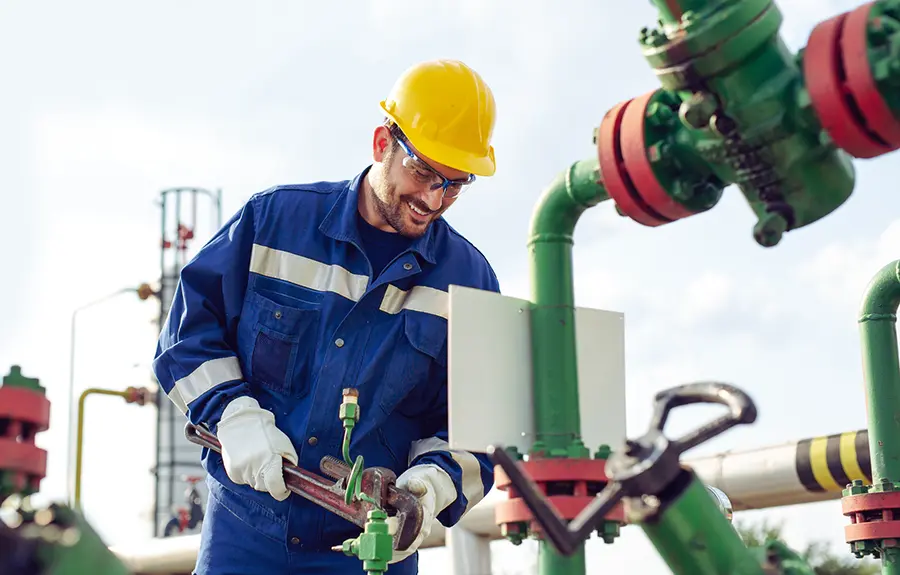 One Stop Shop for Your Needs Make sure your devices are properly calibrated. Ensure your device is in good working order. Need a device on short or long term?.