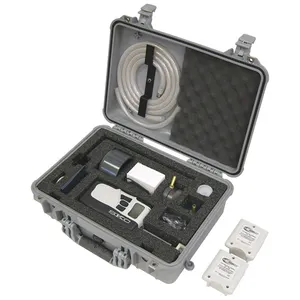 Deployable Particulate Sampler (DPS) System
The Deployable Particulate Sampler System fits in one compact, portable carry case and is ideal for ambient and indoor air sampling for PM10 or PM2.5. The system includes a fully programmable Li-Ion-powered sample pump for 24-hour sampling, specially designed sampling head, and accessories for fast deployment and effective sampling.
One Stop Shop for Your Needs Make sure your devices are properly calibrated. Ensure your device is in good working order. Need a device on short or long term?.