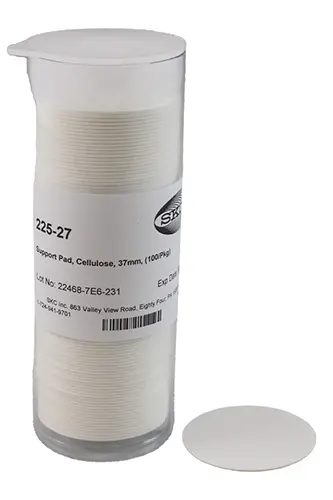 Pack of 100 37mm cellulose support pads is made with various materials to support filters during sampling.
Cellulose supports feature a smooth surface and uniform air flow distribution
Porous plastic pads are impervious to most solvents
Use stainless steel screens when cellulose or plastic will interfere with analysis
One Stop Shop for Your Needs Make sure your devices are properly calibrated. Ensure your device is in good working order. Need a device on short or long term?.