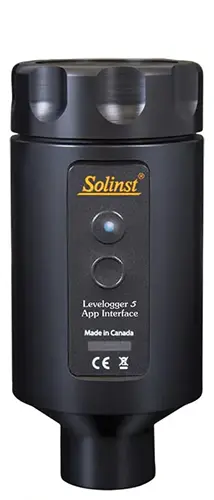 Solinst Levelogger App Interface
The Levelogger 5 App Interface uses Bluetooth wireless technology to communicate to your iOS or Android smart device. Use our Levelogger 5 App Interface and a Solinst Direct Read Cable, to communicate to a downhole Levelogger and email data files right from the field. Also compatible with Solinst LevelVent 5 and AquaVent 5 vented water level dataloggers.
The Solinst Levelogger App is designed to communicate to Solinst dataloggers wirelessly! Programming options include start/stop, data downloading, scheduled and repeat sampling, future start/stop, and GPS coordinates.
One Stop Shop for Your Needs Make sure your devices are properly calibrated. Ensure your device is in good working order. Need a device on short or long term?.