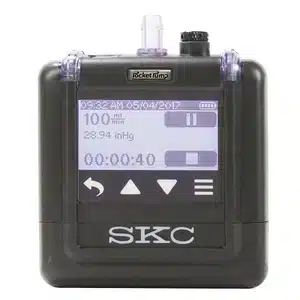 The Pocket Pump TOUCH personal air sample pump provides low flows from 20 to 500 ml/min for gas and vapor sampling. Pocket Pump TOUCH features touch screen operation, Bluetooth communication with the SmartWave mobile app and PC-based DataTrac Pro Software, powerful Li-Ion battery for 20+ hours run time at 500 ml/min, exhaust port for direct filling of sample bags, AC Adapter/charger, and more in a miniature pump that fits in your pocket. Pocket Pump TOUCH is UL Listed for intrinsic safety.
One Stop Shop for Your Needs Make sure your devices are properly calibrated. Ensure your device is in good working order. Need a device on short or long term?.