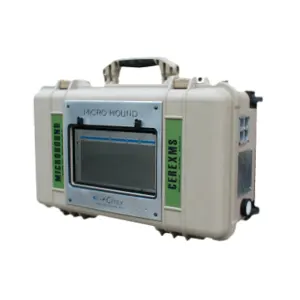 Cerex Micro Hound Multi-gas Analyzer
The Cerex Monitoring Solutions Micro Hound is a point analyzer designed to detect part per billion (ppb) to percent level concentrations of multiple gases within a mixture. The Micro Hound measures gas concentrations using ultraviolet light absorption. Individual gas fingerprints are compared against calibrated library spectra for an accurate detection and quantification of each gas within a mixture. UV, absorption utilizes similar principles as infrared, but offers greater detection sensitivity for many chemicals and no effect by humidity. The UVDOAS method needs no calibration.
One Stop Shop for Your Needs Make sure your devices are properly calibrated. Ensure your device is in good working order. Need a device on short or long term?.