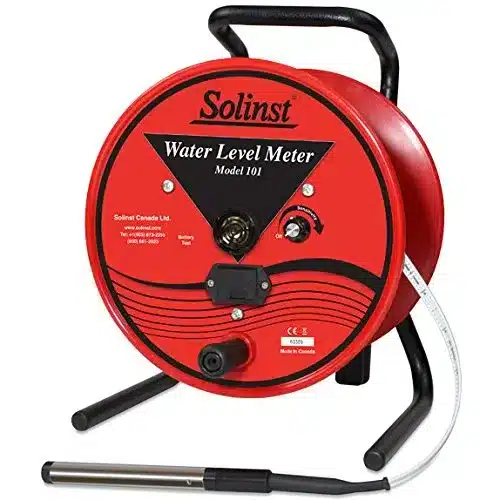 101 Replacement Tape for the Water Level Meter
The high quality polyethylene tape that reels smoothly, remains flexible and hangs straight in the well. Heat embossed marking each millimeter or 1/100 ft. allow accurate readings. The 3/8″ (10 mm) wide tapes come in lengths up to 1000 ft. (300 m). Seven stranded stainless steel conductors resist corrosion, provide strength and are non-stretch. They make the tape very easy to repair and splice. The dog-bone design reduces adherence to wet surfaces.
One Stop Shop for Your Needs Make sure your devices are properly calibrated. Ensure your device is in good working order. Need a device on short or long term?.