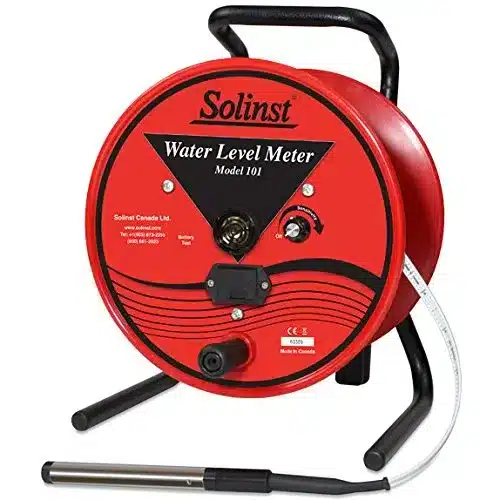 101 Water Level Meter Family
The Solinst 101 Water Level Meter uses a choice of probe designs, attached to a permanently marked polyethylene tape, fitted on a well-balanced reel. It is powered by a standard 9volt battery housed in an easy-access battery drawer. The conductors embedded within the tape each have seven strands of stainless steel for strength and flexibility. The Model 101 Water Level Meter uses a 9V battery and a small diameter probe on narrow coaxial cable. When the probe enters water the electrical circuit is completed, sending a signal back to the reel where a light and clearly audible buzzer are activated. The water level is then determined by taking a reading off the cable at the top of the borehole, casing or tube and by accounting for the distance from the point of measurement to the nearest marking on the cable.
One Stop Shop for Your Needs Make sure your devices are properly calibrated. Ensure your device is in good working order. Need a device on short or long term?.