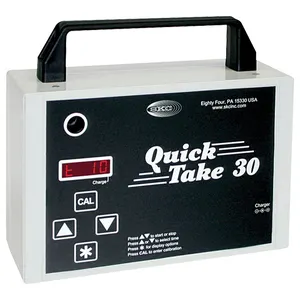 The QuickTake 30 air sampling pump offers a compact portable solution with constant flows from 10 to 30 L/min and run times up to 14 hours for sampling particulates. The pump is ideal for use with impactors, microvacuum cassettes, and spore traps. It allows for long run times with a rechargeable lithium-ion battery pack as well as AC charge/adapter for applications that require extending sampling times.
One Stop Shop for Your Needs Make sure your devices are properly calibrated. Ensure your device is in good working order. Need a device on short or long term?.