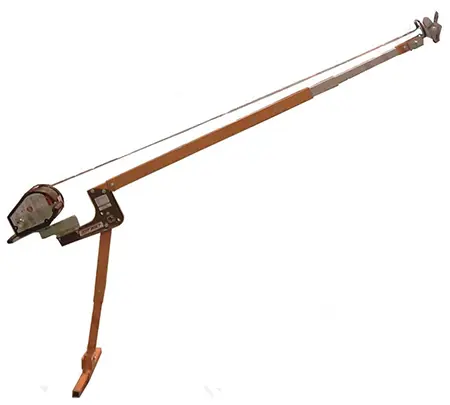 Tuff Built's "Pole Hoist: allow for vertical or horizontal confined space entry-retrieval, rescue, as well as fall protection and work positioning. The Pole Hoist uses a single anchor point near to the work area while the attendant remains safely back from any hazard, Pro-Series Pole Hoists feature "Tuff-Klik" pin-less adjustment, which eliminates lost or damaged locking pins. Tuff Built's Horizontal entry system is designed for confined space entry/retrieval and rescue operations involving horizontal entries with vertical positioning or retrieval required inside the space. The horizontal entry system may be used with a clamp-on or bolt-on tank collar base for adaption to different man holes. The external clamp-on base with mast (30321) can be assembled for left and right entry requirements.
One Stop Shop for Your Needs Make sure your devices are properly calibrated. Ensure your device is in good working order. Need a device on short or long term?.