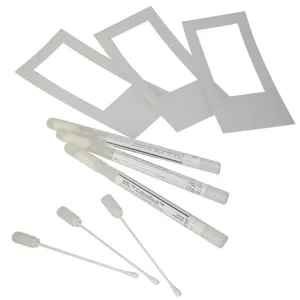 The Surface Swab Kit is ideal for determining the relative degree and type of biological contamination in an area. This non-destructive method can be used safely on most surfaces and is ideal for irregular surfaces such as air return grills. Rayon tip is inert, non-toxic, and permits good sample retrieval and adsorption.
One Stop Shop for Your Needs Make sure your devices are properly calibrated. Ensure your device is in good working order. Need a device on short or long term?.