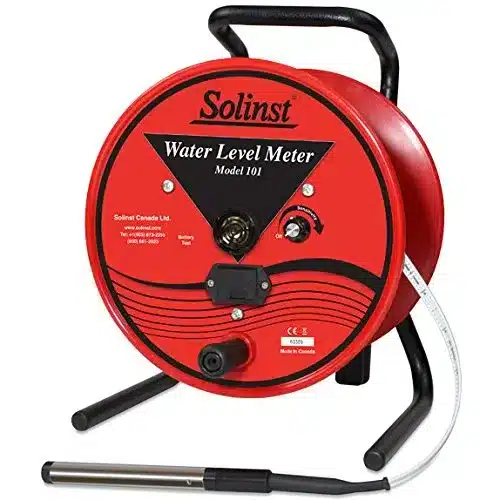 101 P2 Water Level Meter Family
Solinst 101 P2 Water Level Meters use non-stretch polyethylene flat tape, with heat embossed markings each 1/100 ft or mm. Designed for measuring accurate water levels in wells and boreholes, the rugged free-standing reel is well balanced and ideal for use in the field. The P2 Water Level Meter is available with tape lengths to 1000 ft (or 300 m).
One Stop Shop for Your Needs Make sure your devices are properly calibrated. Ensure your device is in good working order. Need a device on short or long term?.