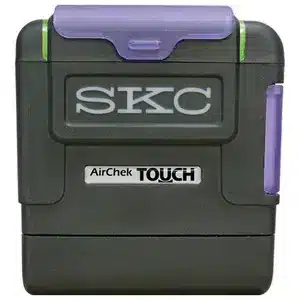 SKC Airchek Touch Pump Kit
The SKC AirChek TOUCH air sampling pump is the first personal sample pump with color touch screen navigation. Ultra-quiet and tough AirChek TOUCH provides extended flows from 5 to 5000 ml/min and high back pressure compensation for all your IH applications. Programming continuous, timed, and intermittent sampling is easy — no instruction manual needed. A powerful Li-Ion battery provides long run times. Charging, calibration, and PC communication are made easy with all-in-one cradles. Use AirChek TOUCH with DataTrac Pro Software for easy pump programming and advanced reporting.
One Stop Shop for Your Needs Make sure your devices are properly calibrated. Ensure your device is in good working order. Need a device on short or long term?.