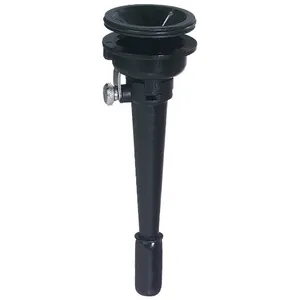 The GS-1 Respirable Cyclone is a single-inlet version of the multi-inlet GS-3 Cyclone, providing performance equivalent to the Dorr-Oliver Cyclone but constructed of conductive plastic to overcome electrostatic effects, rendering it safe for underground mine use. Designed for use with SKC Diesel Particulate Matter (DPM) Cassettes, it can also operate with standard 25 mm or 37 mm filter cassettes, screening out large particles to prevent filter overload.
One Stop Shop for Your Needs Make sure your devices are properly calibrated. Ensure your device is in good working order. Need a device on short or long term?.