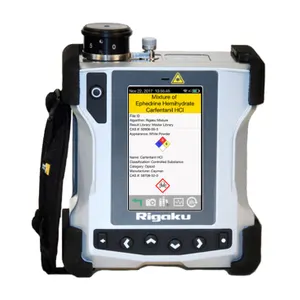 With the introduction of the handheld ResQ CQL analyzer, users can experience the advanced analytical chemical identification of the 1064nm Raman advantage in a new, tactical form factor. The improved ergonomics of ResQ CQL as well as improved sample presentation makes it even easier to perform chemical analysis of powders, liquids, gels, and mixtures – even in non-visible amounts!
The 1064nm Raman advantage gives you the ability to identify colored substances or through colored packaging with reduced uorescence sample interference common to older generation handheld Raman analyzers.
One Stop Shop for Your Needs Make sure your devices are properly calibrated. Ensure your device is in good working order. Need a device on short or long term?.