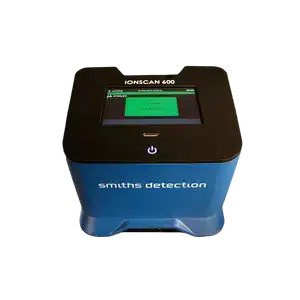 Ionscan 600 Portable Explosives & Narcotics Trace Detector
The IONSCAN 600 is a highly sensitive trace detector that can be used can be used to accurately detect and identify a wide range of military, commercial and homemade explosives threats and common illegal and controlled narcotics, including the highly potent synthetic fentanyl opioids.
One Stop Shop for Your Needs Make sure your devices are properly calibrated. Ensure your device is in good working order. Need a device on short or long term?.