Gas monitoring devices perfect complement to valves, sensors, and meters
A global leader in developing, producing, and marketing damper actuators, control valves, sensors, meters, and gas monitors for heating, ventilation, and air-conditioning (HVAC) systems. Belimo offers superior reliability, easy installation, and seamless integration with major Building Automation Systems (BAS).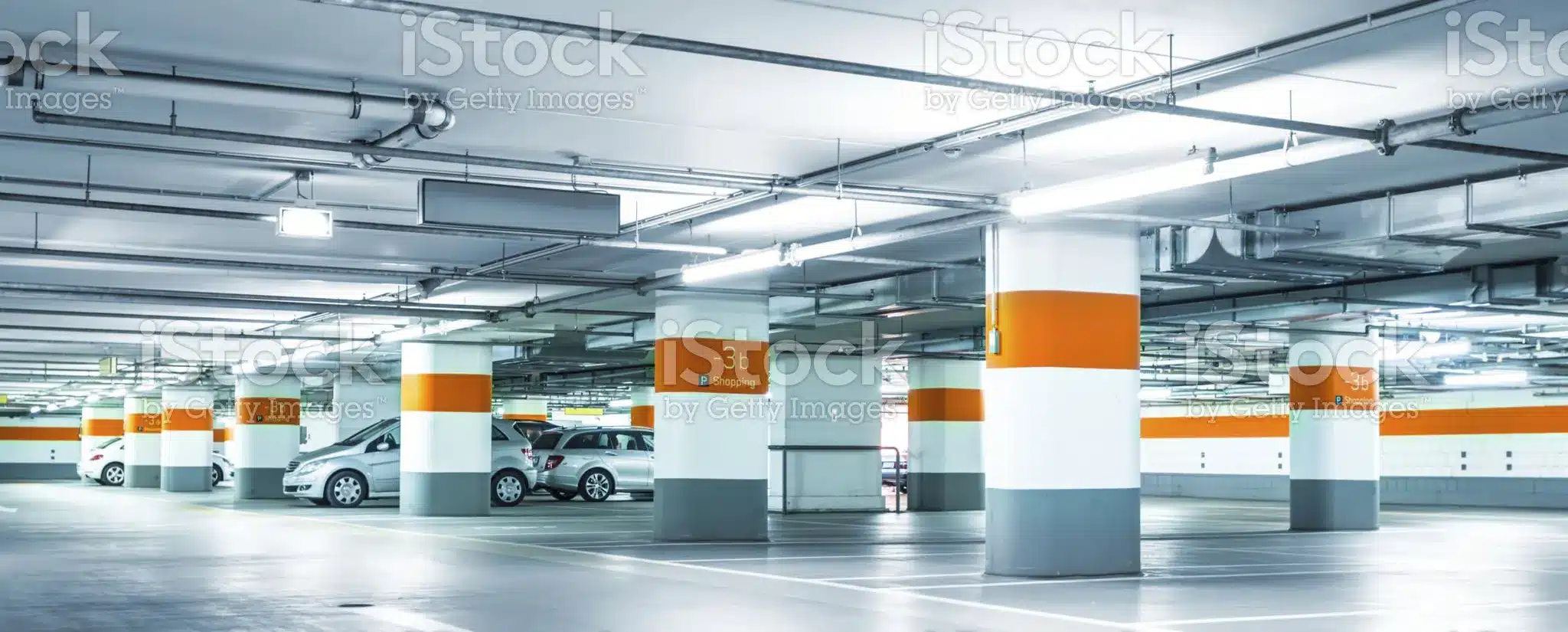 Compatible with major building automation systems, making them suitable for use in any HVAC application.
Built from the highest quality materials delivering accurate and dependable readings over the building's entire life cycle. Backed with a 5-year warranty and conform to UL and NEMA requirements.
The compact modular design allows easy installation and commissioning in just a few simple steps to ensure optimal system performance.
Gas Monitoring Devices
Commercial grade gas monitoring devices are factory calibrated and can measure up to two different gases simultaneously. All monitors offer CAN bus communication allowing daisy-chain installation of up to 32 devices. These monitors can easily be assigned to sites for ventilation zoning on the same network, significantly reducing control wiring and installation. Enhanced communication enables expanded system integration and BMS control with the addition of BACnet MS/TP on select models.
Universal robust enclosure features an electronic display with an audible and visual alarm.
Easily configured operation with adjustable alarm relays, indicators, and strobes allow for on-demand ventilation and relay activation.
Reduce cabling with a daisy-chain network of up to 32 devices.
Backlit LCD allows for easy access, configuration, calibration, and live gas concentration.
Simplified field calibration procedure using calibrated gas bottle mixtures or replacing used sensor modules with factory calibrated plug-and-play sensor modules.
Stand-alone operation and seamless integration into the BMS with BACnet MS/TP and CAN bus networks.
UL-2075/ULC-S588 listed (only on single element CO monitors), UL-61010 listed (all 6000-A & B models)
Gas Monitoring Devices – Indoor Air Quality & Vehicle Emissions
Carbon Monoxide, Nitrogen Dioxide, Carbon Monoxide + Nitrogen Dioxide, Carbon Dioxide, Relative Humidity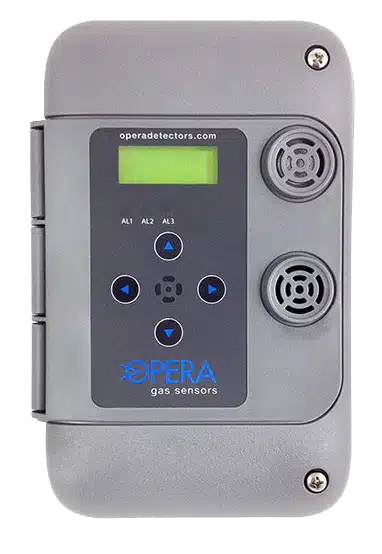 VEHICLE EMISSIONS MONITORING
Commercial Gas Monitoring Systems for Vehicle Emissions
Exhaust ventilation controlled by fixed gas monitors provides a safe clean environment and keeps energy costs in check. Carbon monoxide is the most hazardous component in emissions from gasoline and propane powered vehicles and knowing and being alerted when levels gets too high can save lives. Below are the recommendations for specific applications.
Indoor Parkades
Use a carbon monoxide monitor, and or with, nitrogen dioxide sensors for automobile parkades with gasoline and diesel vehicles to control exhaust ventilation.
Vehicle Maintenance
Control vehicle emissions in maintenance garages for trucks, buses, lift trucks, and heavy equipment. Lawn movers, chain saws, outboard motors, all terrain vehicles, and snow-mobiles usually have no catalytic converters so toxic emmisions are higher than those of automobiles.
Model 6002 for carbon monoxide from gasoline and propane powered vehicles
Model 6002-H2nil for carbon monoxide from gasoline and propane vehicles where batteries are also being charged, Features a low sensitivity to hydrogen.
Model 6014 for nitrogen dioxide to control diesel emissions
REFRIGERANT GAS LEAK DETECTION
Refrigerant Gas Leak Monitoring
Install monitors in compressor rooms in close proximity to compressors and 1 – 3 (0.5 meters) close to the floor. Use series 60XX monitors and add a Opera 6000 control unit outside of the mechanical room at eye level to signal a potential risk to occupant entering the room. 
COMBUSTIBLE GASES
Gas monitoring – Combustible Gases: Catalytic bead type sensors feature a poison filter which reduces the risk of damage and prolongs life expectancy to up to 10 years. Below are the recommendations for each gas type.
Methane: Natural gas is composed of many gases, methane being the principal component. The gas is lighter than air and so sensors are installed close to the ceiling in rooms that house industrial and commercial burners.  Use model 6005 for detection of natural gas leaks in the range of 0-50 percent of the lowest explosive limit (LEL).
Propane: Model 6006 for propane leak detection in commercial kitchens, laboratories and for propane stored indoors.  Propane is heavier than air so monitors are installed from one to three feet from the ground.
Hydrogen: Hydrogen is generated when batteries are charged, such as lift truck batteries or stand-by power systems.  In a small room it can accumulate and create a risk of explosion. In addition, escaping gases trap acids which will corrode metals in the area. Use model 6008 to control exhaust ventilation or warn of an excess build up.
Combustible organic Vapours: Methane, Propane and Hydrogen sensors are optimized for the target gas where-as the model 6007 will cover a wider range of gases particularly alcohols and solvents.
INDOOR AIR QUALITY
Indoor Air Quality
Monitors are specifically designed for fresh air control in conference rooms, meeting rooms, restaurants, and public spaces. Fresh air dampers and economizers can be automated to condition the air and save energy during unoccupied times. See models 6015-5000 for applications where compressed carbon dioxide is stored or greenhouses where higher gas levels are expected.
Belimo continually invest in new technologies that increase customer value by improving occupant comfort, energy efficiency, simplified installation, and maintenance-free operation. Belimo continues to focus on providing our customers with exceptional product availability, fast delivery times, and world-class customer service and technical support.